Dec 21, 2020
4 Times Roses Were Huge in Pop Culture
Roses are one of the most captivating symbols of passion and beauty. It's no surprise that directors, writers, and performers have drawn on the rose's magic. As a result, the rose has become a staple in many corners of pop culture. We've listed some of the flower's most significant pop culture moments below.
Significant Pop Culture Moments Involving Roses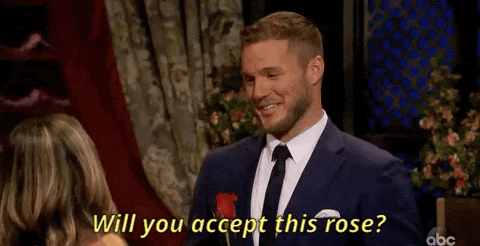 via GIPHY
The Bachelor and The Bachelorette (2002-Present)
This hit dating show features a few dozen potential suitors fighting to win over the heart of one man or woman. The show has remained a hit for almost 20 years due to its polarizing drama and fiery romance.
The rose plays a significant role in the show. The bachelor or bachelorette eliminates contestants through a "rose ceremony," and the rules are simple: contestants who are given a rose get to stick around, and those who don't get a rose are sent packing. Never before have roses caused so much pressure!
via GIPHY
Midsommar (2019)
This box-office smash tells the story of Dani, an American girl who joins her boyfriend on a trip to a beautiful retreat in Sweden. There, she participates in traditions, makes new friends and even wins a lighthearted dance contest. The movie's beautiful, vivid imagery would have you fooled: Midsommar is actually a spine-chilling horror flick!
Not only was Midsommar totally popular, but several stills from the movie became memes. One featured Dani crying while wearing gorgeous headgear composed of roses, daisies, tulips, and much more.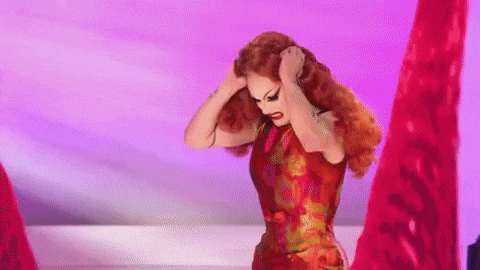 via GIPHY
RuPaul's Drag Race (2017)
RuPaul's Drag Race has become a cultural phenomenon over the last decade. The hit reality show has drag queens compete for the crown through acting, singing and dancing challenges.
The finale of the ninth season stood out for one rose-central moment. One contestant, New York native Sasha Velour, hid dozens of roses under her red wig. She lifted her wig, releasing the roses onto the stage, leaving fans shocked. The performance is a fan favorite to this day.
Source img 1: Dimitrios Kambouris / Kevin Mazur / Getty Images | Source img 2: Christopher Polk / Getty Images
The Grammy Awards (2018)
Preceding one rose-related movement, several musicians became frustrated with the harassment and abuse that became commonplace in the entertainment industry. These stars wore white roses to the 2018 Grammy Awards ceremony. The white rose symbolizes peace and purity, two sentiments that would reflect a healthier industry.
The movement wasn't just silent: stars joined singer Kesha as she performed her hit song "Praying," which features lyrics about resilience and recovery.
We love seeing roses used in creative ways in the world of entertainment. Whether they're being spilled onto a stage, fought over by lovestruck singles, or brightening up a scary movie, one thing is for certain: roses are hard to take your eyes off of.