Jan 03, 2021
Swoon-Worthy On-Screen Engagements
There is nothing quite like getting caught up in a beautifully written love scene on television. One that gets your heart pounding and the tears flowing. That perfect scene with perfect music and an unbeatable connection and chemistry between two people set in a beautiful jaw-dropping moment that you've anticipated for what seems like an eternity. Then it finally happens. The proposal.
TV proposals have provided inspiration for real-life moments for decades. In this article, we explore some of the greatest TV engagement moments of all time.
We're Not Crying, You Are.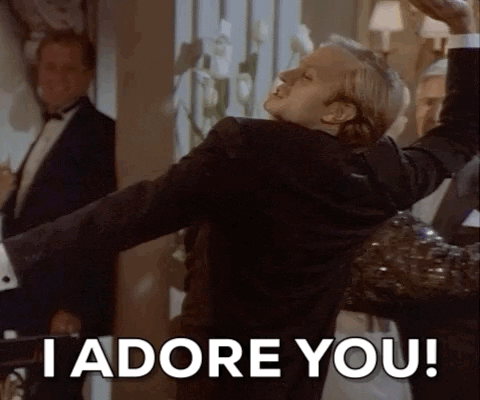 Daphne & Niles - Fraiser
Whether you've planned an elaborate and grand surprise proposal or not, life sometimes throws a wrench into your plans. But that's the beauty of it. Sometimes, it takes life's moments to throw you into spontaneity. And that can be the most beautiful gift of all. You see, it doesn't matter how much you've planned it. What matters is the connection between two people that can create the most memorable of moments. Such was the case with Daphne and Niles, in one of the best TV proposals of all time.
In season 9 of the iconic 90s sitcom, the titular character went all out planning the perfect elaborate proposal to onscreen girlfriend Daphne, only to have his plans thwarted when she gets the flu. Rather than postponing the big moment, Frasier proposes on the fly at home to a sickly Daphne, and she of course, accepts.
Luke & Lorelai - Gilmore Girls
In this great TV moment, character Lorelai is the one to propose to boyfriend Luke. It was a tear-jerker that fans patiently waited for since the beginning of the show when Lorelai walked into Luke's Diner demanding coffee. This TV duo climbed mountains before Lorelai finally realized what was standing right in front of her. But it was Luke's connection to her daughter Rory, that ultimately helped her realize that Luke was her person.  
But that wasn't the first swoon worthy proposal to take place on the show. In season 1, Lorelai commented to then boyfriend Max that "there should be music playing and romantic lighting and a subtle buildup to the popping of the big question. There should be a thousand yellow daisies and candles and a horse," during a proposal. Max took her words to heart and soon after, proposed with 1,000 yellow daisies. While the two never ended up walking down the aisle, the proposal was certainly swoon-worthy nonetheless.
Want to recreate this epic proposal? Dose of Roses can help with that.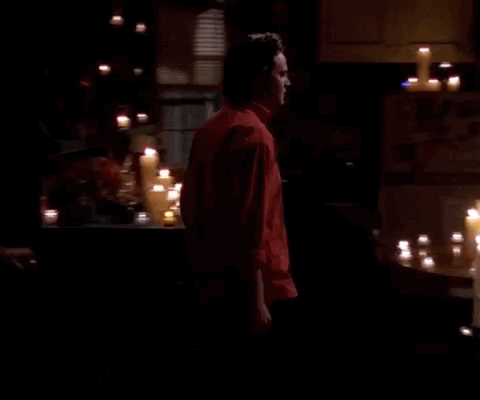 Monica and Chandler - Friends
How could anyone forget this perfect proposal. A room filled with candles and, of course, spontaneity to make it one of the most magical TV moments that ever happened.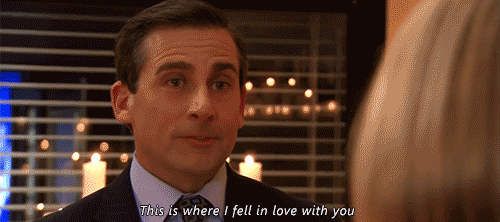 Michael and Holly – The Office
Even the quirkiest and funniest of shows can bring the romance in the most unexpected of ways. In this incredible proposal, Holly's desk is covered in dozens of beautiful candles, and although this sets off the sprinklers mid-speech, Michael still manages to ask Holly to Marry him.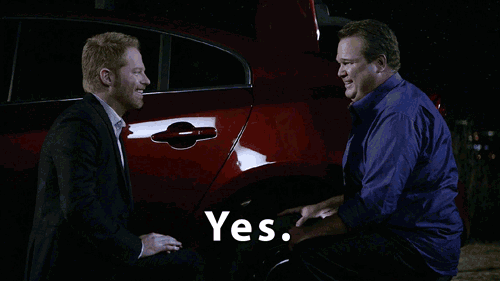 Mitch and Cam – Modern Family
Sometimes, you don't need to say a word to be impactful. When you're that connected to someone and you know each other as well as you know yourself, the moment can be created for you. In this incredible TV moment, when marriage finally becomes legal in the state of California, Cam and Mitch spend so much time trying to come up with the most romantic way to propose to the other. But when a tire change brings them both to one knee at the same time, they look at each other and say yes at the same time.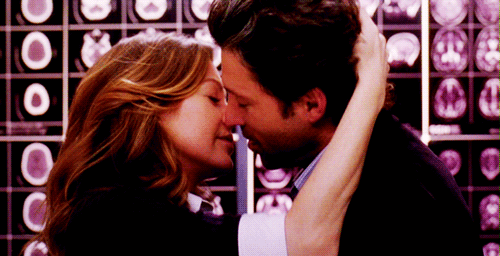 Derek & Meredith – Grey's Anatomy
This epic moment was planned…incredibly well-planned. But getting down on one knee and actually saying the words "will you marry me?" was not required. In one of the most romantic moments from the surgical drama, Derek plasters the inside of an elevator with brain scans of all the patients they had successfully operated on together and recounts the stories behind them. But instead of "popping the question" and getting down on one knee, Derek simply tells her he wants to spend the rest of his life with her, and the rest is history.
Derek and Meredith's love story was an unforgettable one, teaching us that sometimes, you don't need to be traditional. Because if you love each other enough and it's right, you just know.
Planning a proposal and setting the mood and tone can definitely up your proposal game, but ultimately, it's your relationship that will determine how special that moment is for the two of you. Because your love for each other is what sets the foundation for the greatest love story of all time.