Nov 13, 2020
8 of the Most Unforgettable Scenes From Romance Movies
Plenty of love stories hit the silver screen each year, but few love stories stand the test of time. From dramatic kisses to heart-wrenching weddings, powerful love scenes stick with you, long after the movie ends. How could we forget the iconic kiss in the rain in the Notebook, or the scene of John Cusack holding up the boombox in Say Anything? These are our favorite love scenes in romance flicks. 
See If Your Favorite Made The List
Dirty Dancing 
In this classic rom-com, Johnny (Patrick Swayze) and Baby (Jennifer Grey) team up for an electrifying dance to the classic song "(I've Had) the Time of My Life". This scene has been recreated at weddings and dance parties for decades – but the spark between the two characters is what really stuck with us. 
Titanic
We'll never forget that iconic kiss between Jack (Leonardo DiCaprio) and Rose (Kate Winslet). Thanks to the powerful journey these shipwrecked lovers shared, "My Heart Will Go On" has become an instant tear-jerker. 
The Notebook
The Notebook is practically synonymous with "romance." This classic tale was packed with emotion. From the time Noah (Ryan Gosling) climbed the ferris wheel for Allie (Rachel McAdams) to the reunion of the two characters in the rain – it's hard to settle on just one scene. 
Crazy Rich Asians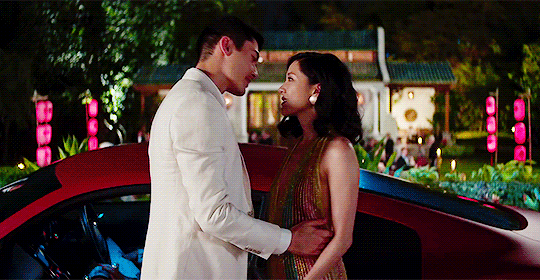 This recent hit is so much more than just a romantic film. But the wedding scene is undeniably heartfelt. Araminta (Sonoya Mizuno) and Colin (Chris Pang) wed in a glitzy, over-the-top manner surrounded by lush greenery and stunning flowers – the "royal wedding of Asia," they call it, comes with a $40 million dollar price tag. 
When Harry Met Sally
Any rom-com fanatic is familiar with this date night classic. It seems like it takes forever for Harry (Billy Crystal) and Sally (Meg Ryan) to realize just how perfect they are for each other, but when Harry gives his special speech on New Years Eve right before midnight, you can't help but swoon.  
Say Anything
To win over your crush, would you hold a boombox over your head and blast their favourite tune, outside their window? Lloyd (John Cusack) did in Say Anything – and, by doing so, he set the bar high for affectionate hopefuls all over America. 
Twilight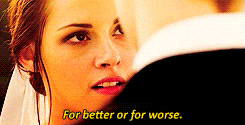 It's no surprise why the Twilight craze captivated so many hearts a decade ago. In this dramatic vampire love story, Edward (Robert Pattinson) and Bella (Kristen Stewart) shared a complicated relationship across several films. In Twilight: Breaking Dawn, they finally tie the knot in front of the most beautiful forest backdrop imaginable surrounded by thousands of white flowers. 
The Wedding Singer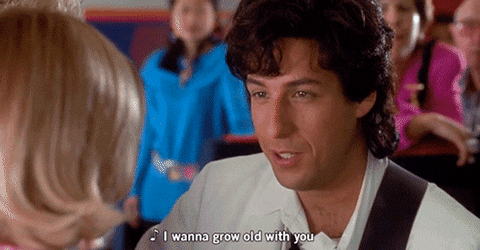 Nothing screams "80s" like The Wedding Singer. Released in 1998, this rom-com is packed with nostalgia. But beneath the neon outfits, impressive mullets and groovy tunes, you can't help but fall in love with the two lead stars. Seeing Robbie (Adam Sandler) proclaim his love to Julia through song (Drew Barrymore) is a moment we won't forget.